"The material and the craftsman's thoughts change together in a progression of smooth,
even changes until his mind is at rest at the exact instant the material is right."
Robert M. Pirsig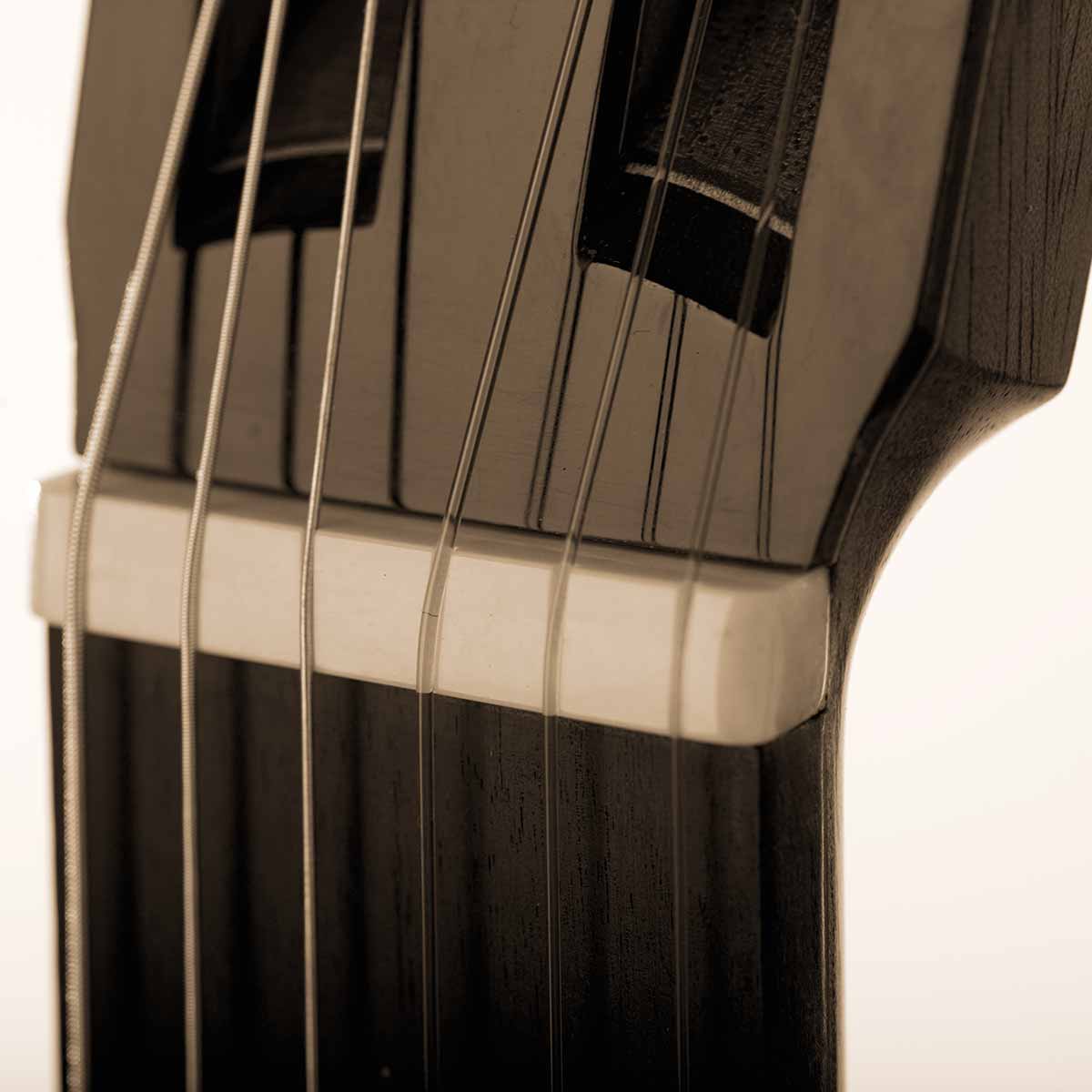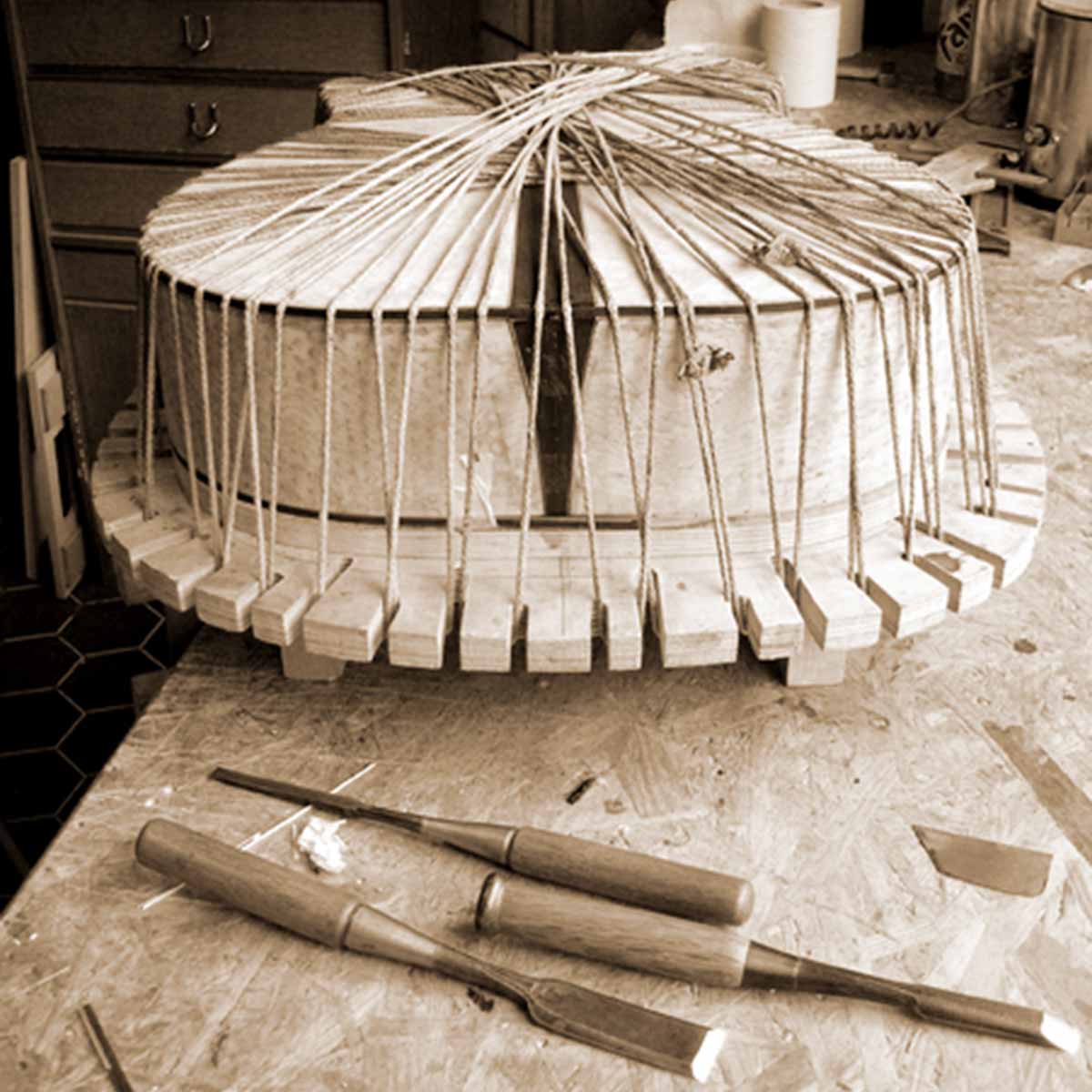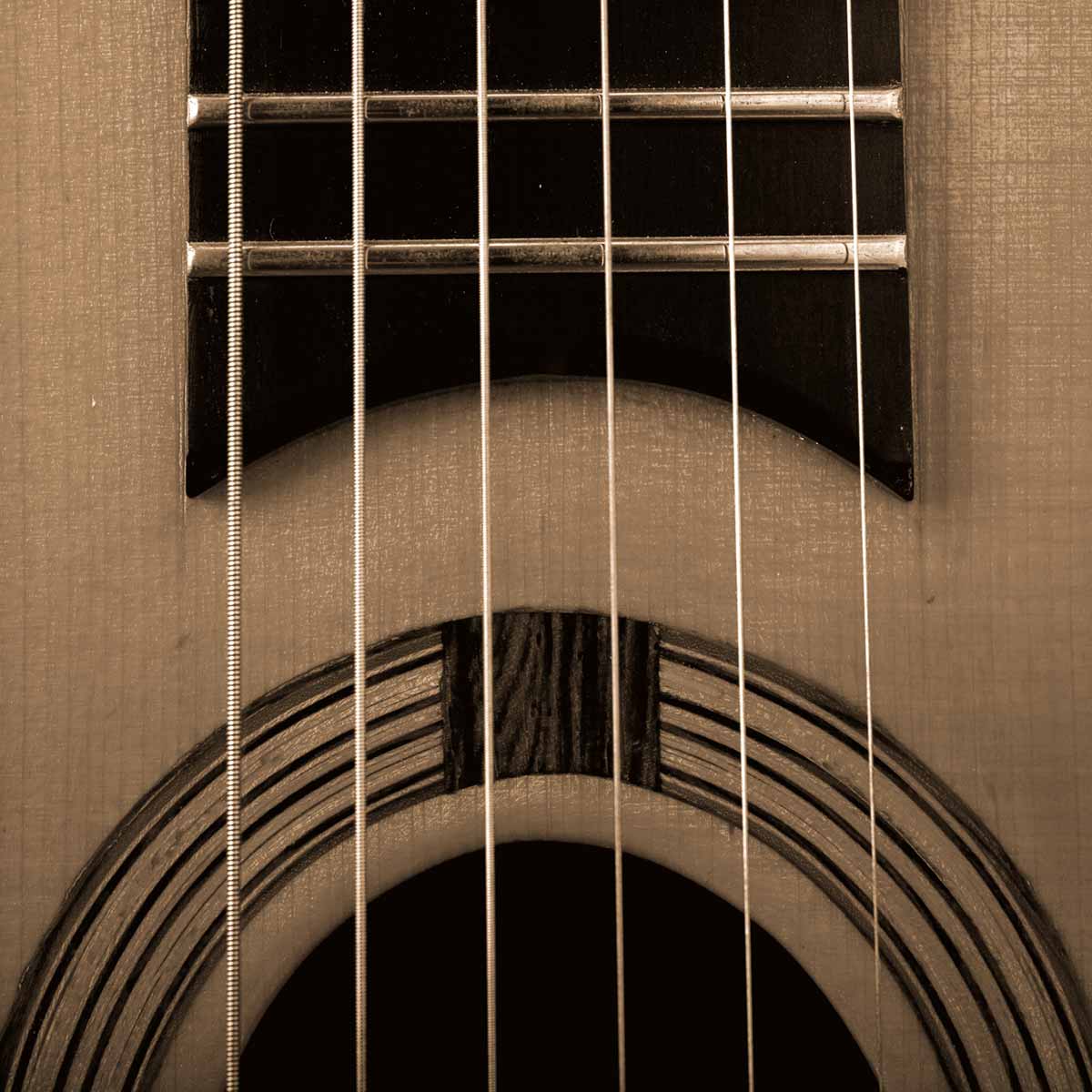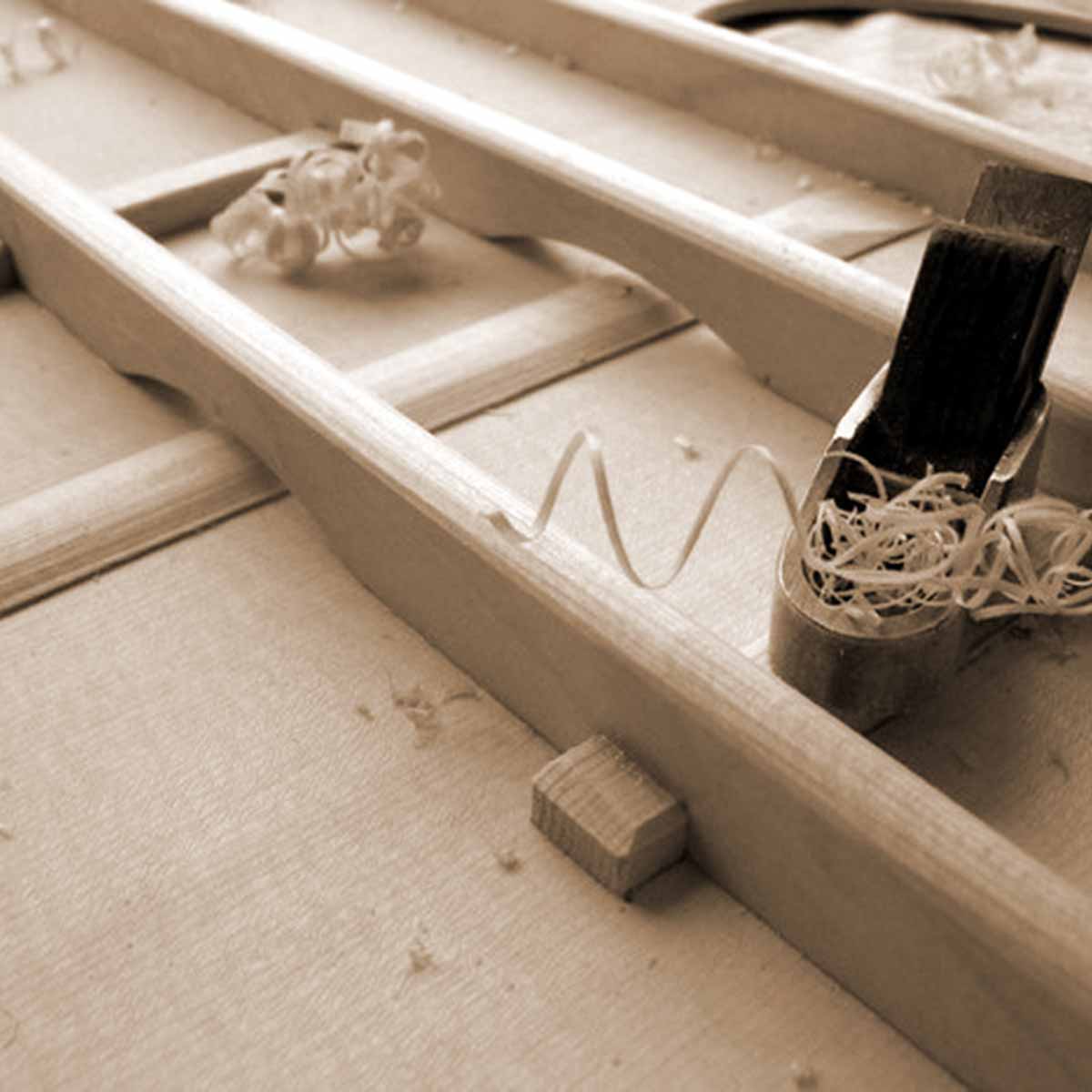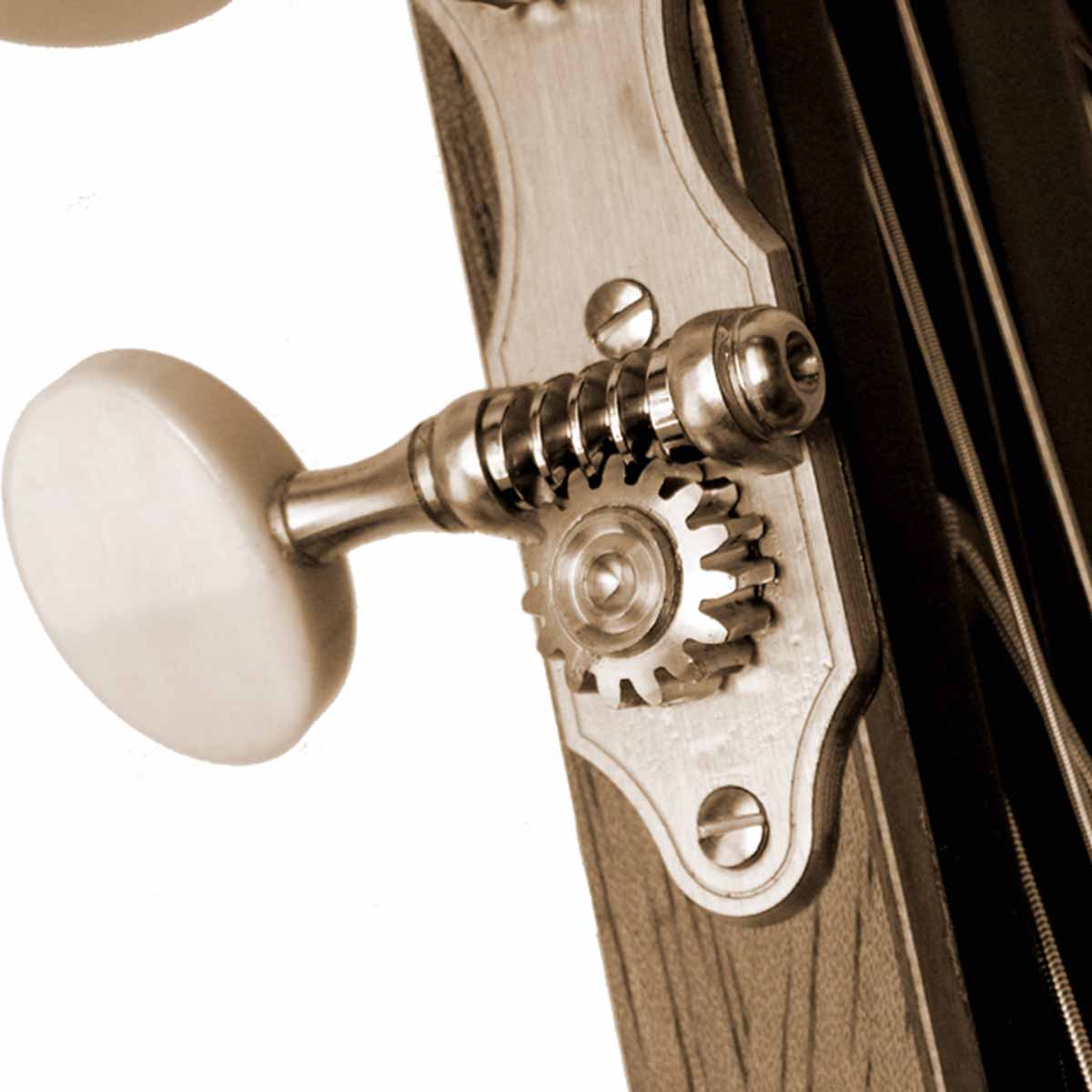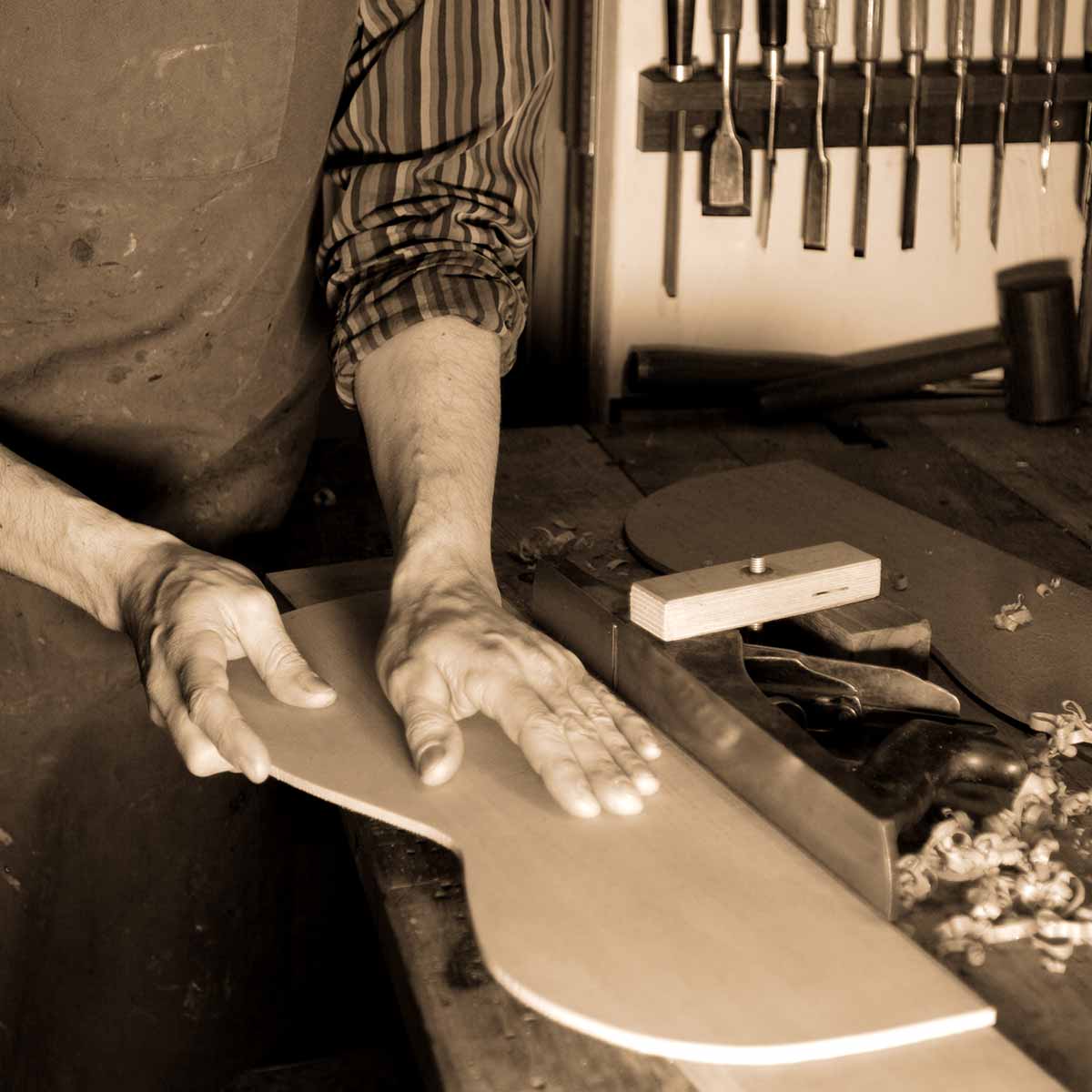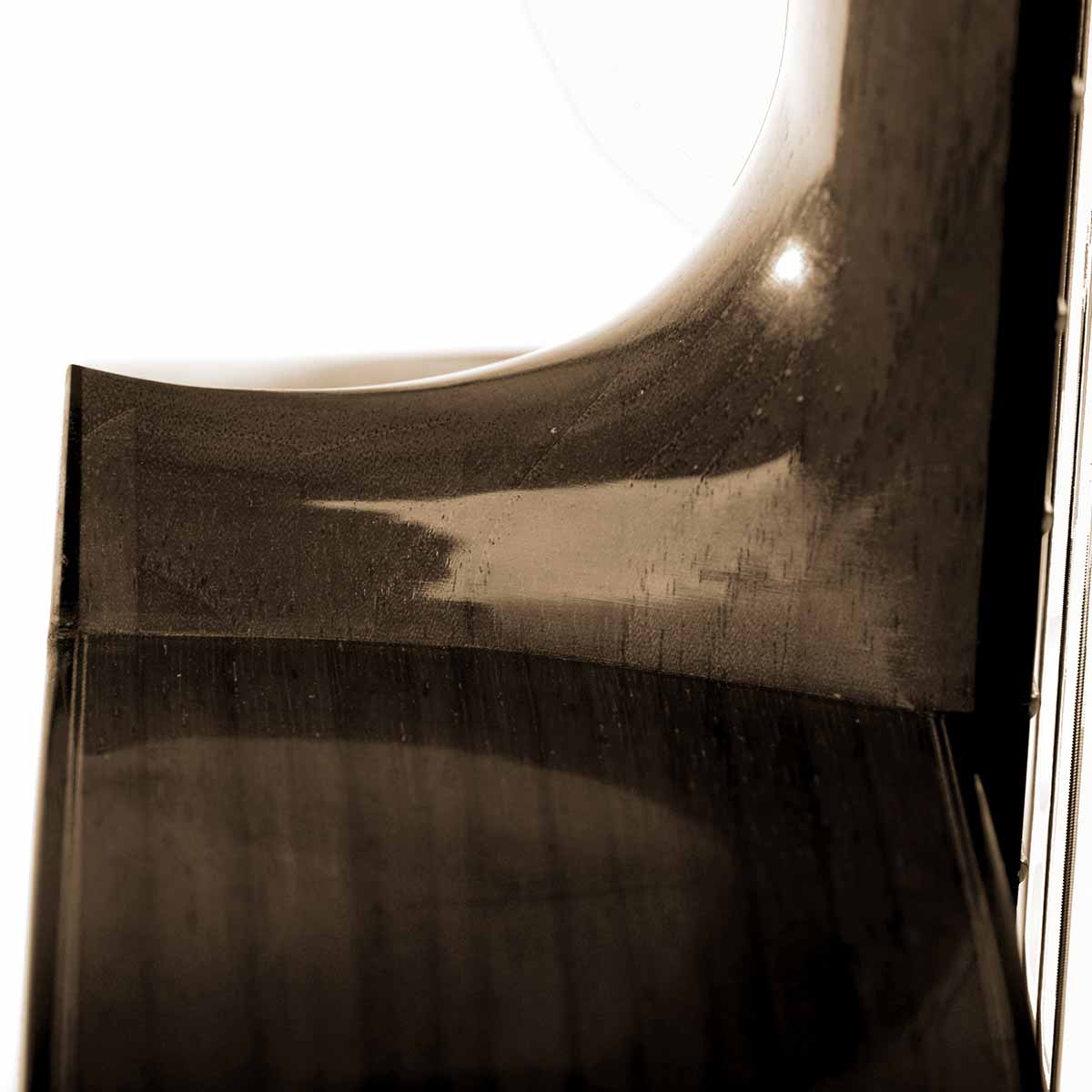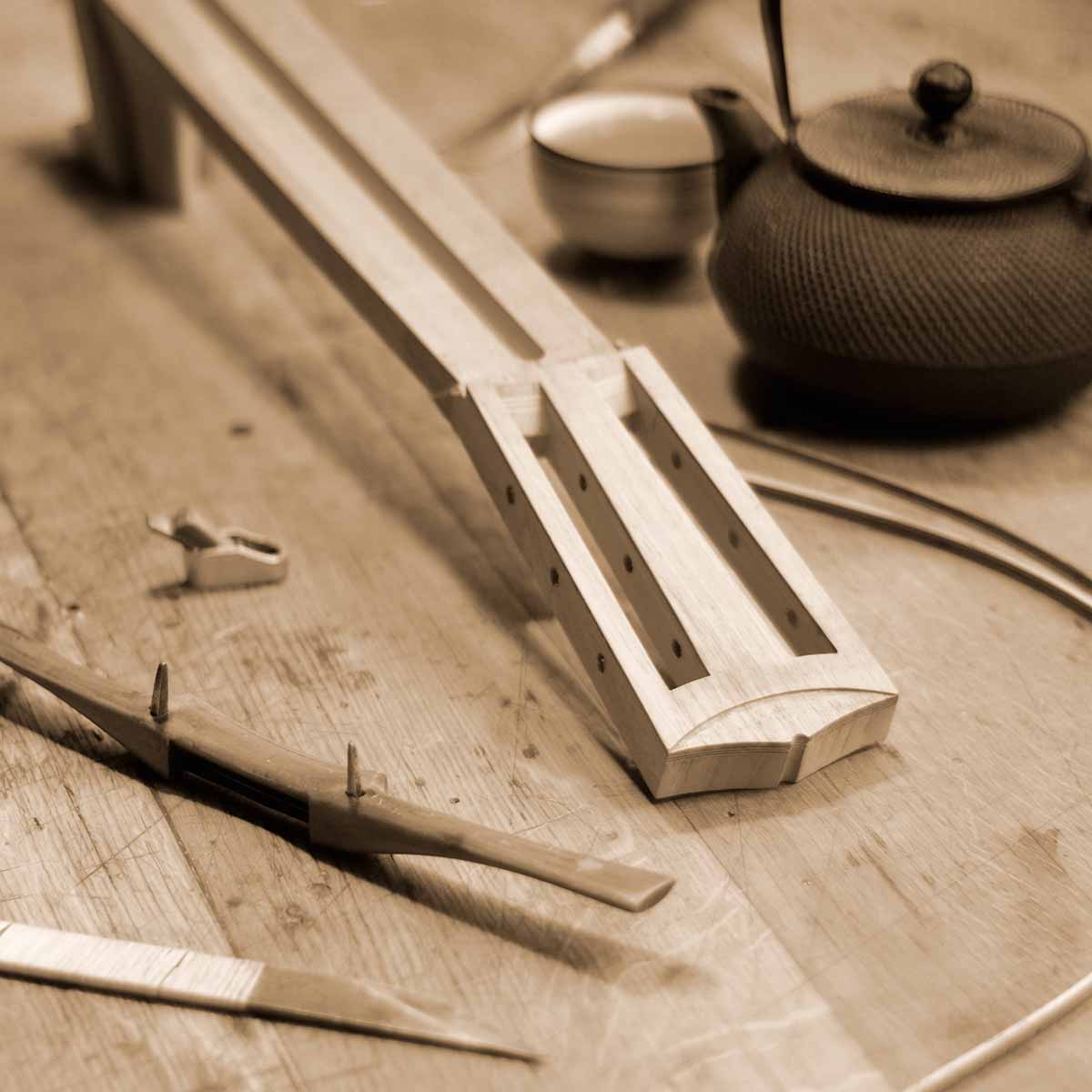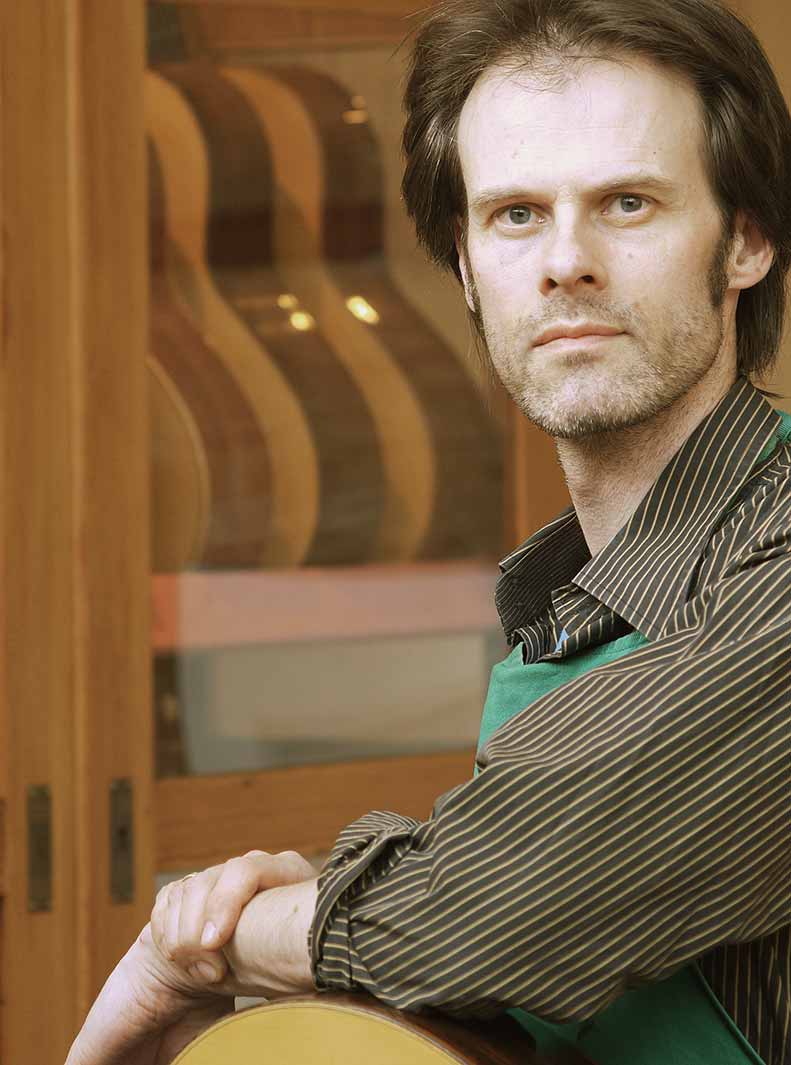 Hanno Kiehl has been making guitars since 1998. He began at the workshop of Michael Wichmann, a renowned guitar maker in Hamburg. He worked with Michael until 2005 when he moved his workshop to Bergen, Norway. During the period between 1998 and 2005 he developed his own steel-string and Gipsy-Jazz models based on the study of the old originals.
He also gained a lot of experience within the field of repairing and restoring high class guitars of any kind.
In 2005 he opened his guitar workshop in Kong Oscars Gate in Bergen which, over the years, became a revered workshop, renowned for high quality craftsmanship among the guitarists of the vivid music scene of Bergen and Norway.
In Bergen, Kiehl began to develop his classical guitar models. The classical models have their foundations of traditional guitar making, but also use modern methods. Kiehl has incorporated the usage of carbon fibers, or double-top constructions, into his construction.
Since 2014 the workshop in Bergen has been run by the spanish guitar maker Victor Manzanera, but Kiehl's guitars are still available there and he works there periodically as well. The main workshop has returned to Hamburg, now housed in the lively quarter of Ottensen. You can find it in a former smokehouse in one of the typical backyards of this quarter.
Hanno Kiehl speaks German, English and Norwegian.
the guitars
The classical guitars and flamenco models are made with different designs for the top: Traditional constructions or a unique design which is focusing on classical craftsmanship with modern methods and materials. The Steelstrings and Selmer-style guitars are made with a traditional, or modified bracing, which reduces the weight of the top creating a stronger tone and faster attack. The sound is balanced and the sustain sings.
The further character of each guitar is modified by the choice of wood for back and sides. Kiehl has a stock of precious, well seasoned tone-woods.
Kiehl's guitars are finished with a ground coat; a genuine amber-varnish and a finish with french polish that make Kiehl's guitars a visual pleasure as well.